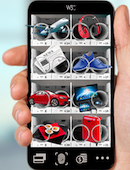 W3C is pleased to publish its report from the March Workshop on Web and Payments. This document summarizes the activities and results of the first W3C Workshop on Web Payments.
Participants recorded key outputs from the meeting, including a recommendation that W3C establish a "steering group" (a W3C Interest Group) to formulate a strategy and roadmap of Web Payments, including existing work at W3C and potential new work.
More than 100 people from the banking industry, payment service providers, virtual currencies providers, financial institutions, mobile industry, browser vendors, payment regulators, and payment standardization bodies met to discuss Web payment use cases, business requirements, and standardization priorities.
During their two-day agenda, they addressed questions such as:
How can both legacy business models and new business models involving payment be better enabled on the Web?
What are the main obstacles to seamless payments on the Web? on Mobile devices?
What can we do to facilitate global transactions while still respecting local laws, regulation and both existing and new business models?
W3C invites expressions of interest in the development of the proposed Web Payment steering group. For more information, please contact Stéphane Boyera, HTML5Apps project team member.